Last summer, we went on a multi-day raft adventure with some friends from Idaho, Utah, and Arizona. It was a fun group.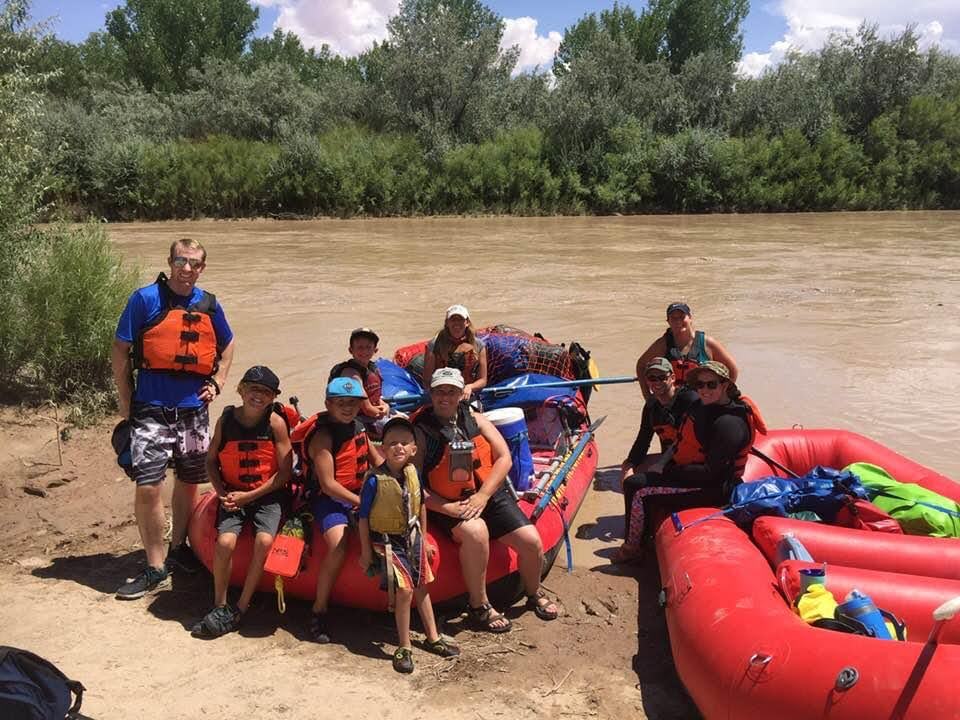 The water was the muddiest I've ever seen. We usually use the river water to wash our dishes, but this time we couldn't, it would make it dirtier! We saw the petroglyphs on the side of the canyon.
We got rained on the first night. Let's just say we bonded under a tarp.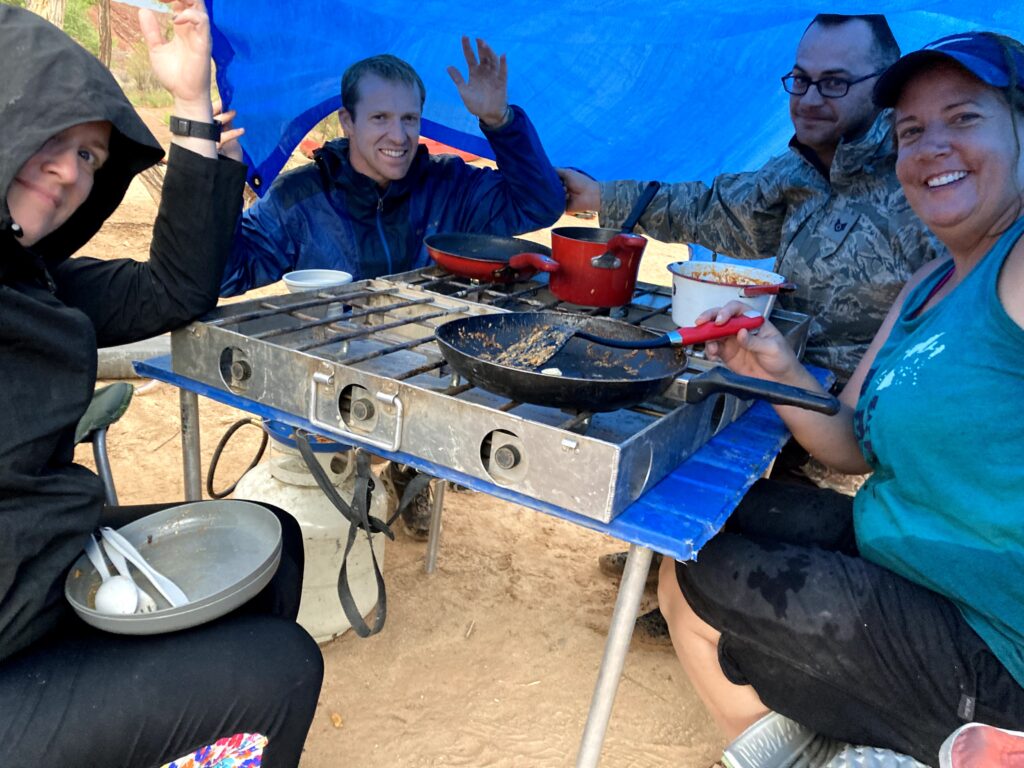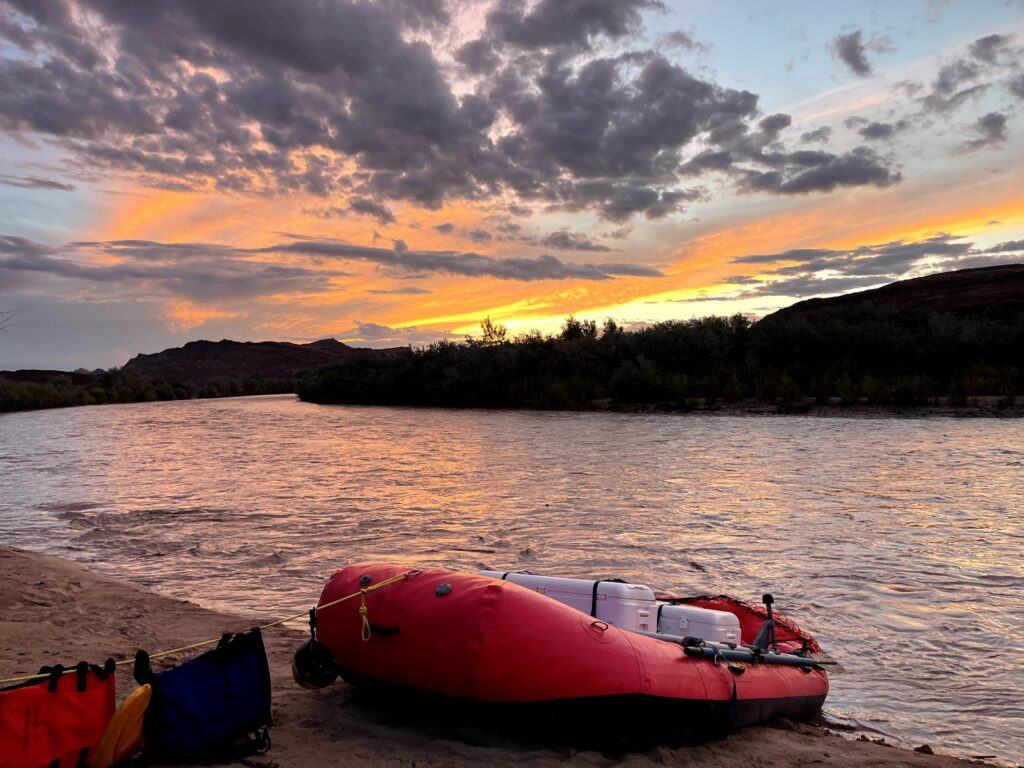 The last campsite, Michael took the boys up climbing on the cliffs and got a shot of the river from above. My favorite part of river trips is hanging out at camp and exploring the little crevasses in the cliffs, doing side hikes, or soaking in a hot spring. But above all else, checking out the stars at night especially the Milky Way crossing the night sky!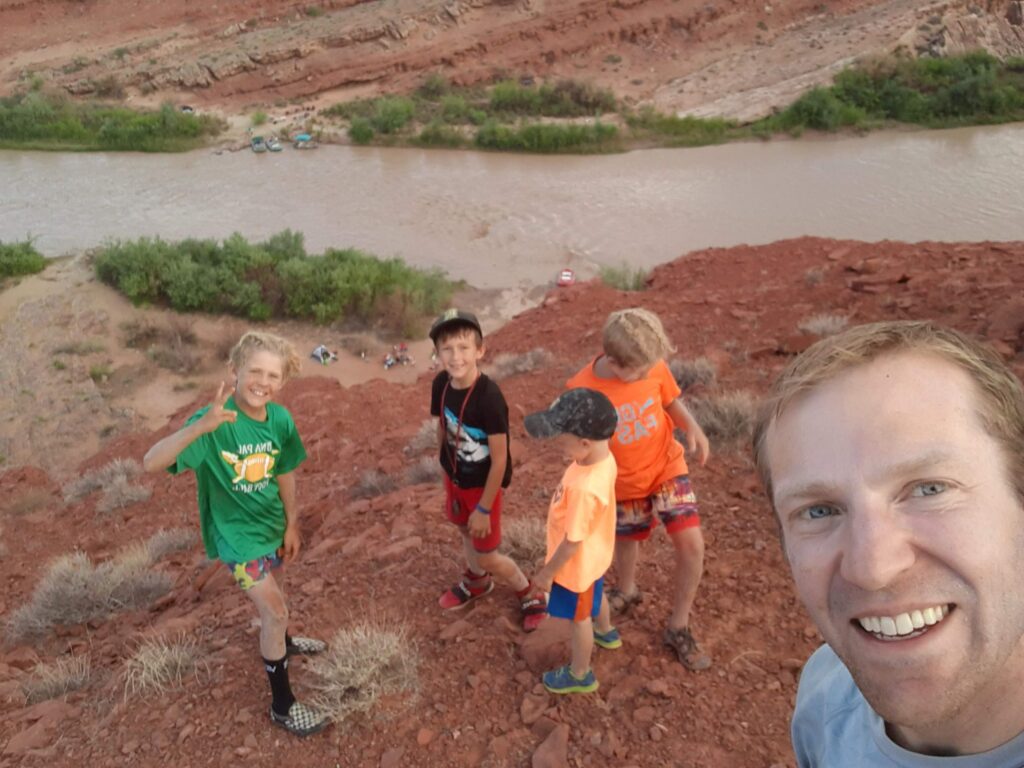 My boys jumped in the water at the end and swam with their lifejackets. Our friends boys did the same thing!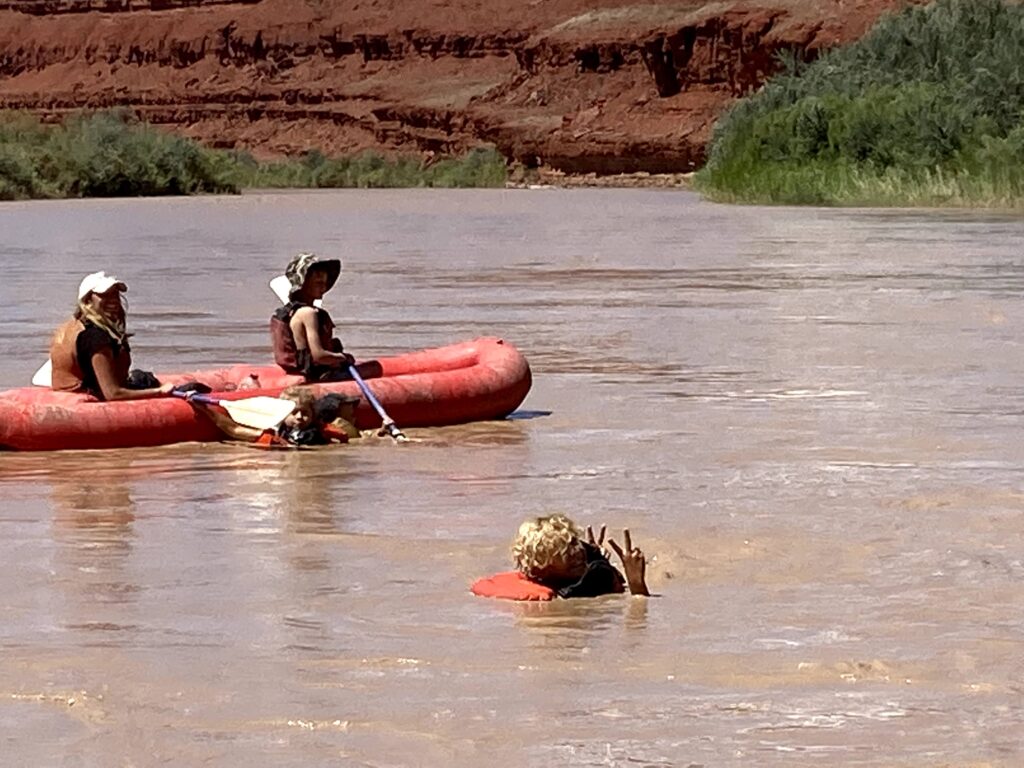 We checked out the petroglyphs at the beginning of the river and also checked out the Goosenecks of the San Juan! Which is an incredible site to see.

On the way home in the dark, we were hit by a sandstorm. I didn't quite understand why it's so dangerous until I was in one. You can't see in front of you and neither can the person behind you see you in front of them. Plus you can't see the lane next to you coming straight for you. If you slam on your brakes, the person behind you might hit you. You can't see the lines on the road. We decided to pull off the side of the road, but my friends didn't want to go very far to the right, but at the last second I pulled off some more and a huge semi came straight at me at 65 mph. I don't know if that semi could see above the sand storm. We could have been hit. I'm just glad we were safe!
Overall, we had a great time and made memories we won't forget anytime soon! There's nothing like being in nature away from our normal lives. Makes you really feel alive.
Book a trip with Runoff River Adventures.