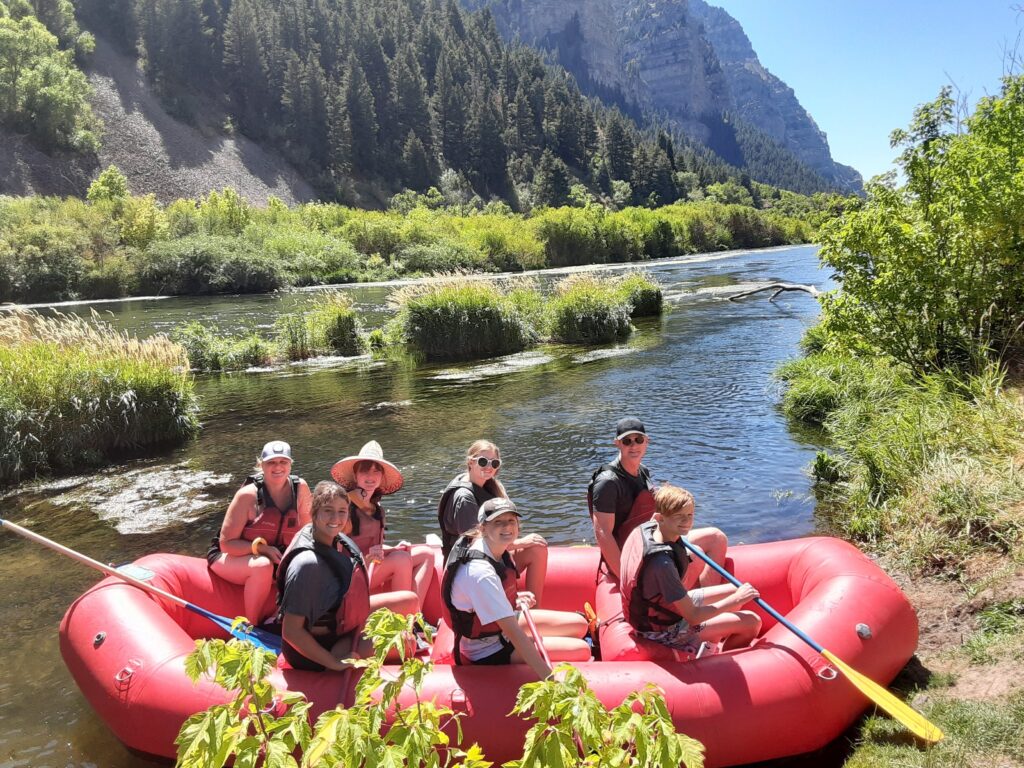 Provo River Rafting (Guided & Self-Guided)
You really haven't seen Provo Canyon or any canyon for that matter until you have seen it from the bottom of a boat. Runoff River Adventures offers mild whitewater rafting trips (class II) for people of all ages on our SPLASH ATTACK section. For a wilder whitewater rafting adventure, get your fix with SPLASH
ADRENALINE  (class III).  Come with us as we guide you through one of Utah's most awe inspiring canyons. Float by 12,000' Mount Timpanogos and 11,000' Cascade Peak as we see the canyon from a different perspective. The scenery, singing birds, and wildlife are amazing. Each river trip includes; the highest quality rafts, type V professional grade pfd's, and a Runoff River Adventures professional river guide who will show you just how fun rafting can be. If you don't want a guide or don't have the money, take a self-guided trip with a shuttle, or check out our day rental page.
SPLASH ATTACK (5 miles) / DOUBLE SPLASH (10 miles)/ SPLASH ADRENALINE (10 miles)
Guided Rafting Minimum Age: 3
Self-Guided Rafting Minimum Age: 6
Season: June 9th-September 6th (with availability)
Duration: 2 hours total for Splash Attack, and 4 hours total for Double Splash
Guided: A professional RRA guide will accompany you on your trip. We absorb any
costs for lost or damaged gear.
Self-Guided with Shuttle: As a rental, you are responsible for any lost or damaged
gear.
RESERVE YOUR ADVENTURE ONLINE
GUIDED SPLASH ATTACK
ADULTS: $49.00; KIDS: $29.00 (12 & under)
DEPARTURE TIMES: 10:00 AM, 1:00 PM, and 4:00 PM Mon-Sat (with
availability)

GUIDED DOUBLE SPLASH
ADULTS: $79.00 KIDS: $59.00 (12 & under)
Departure Time: 1:00 PM Mon-Sat (with availability)
SELF-GUIDED SPLASH ATTACK WITH SHUTTLE
$30.00/person
Departure Times: 11:30 AM, and 2:30 PM (with availability)

GUIDED SPLASH ADRENALINE COMBO 
(10 miles)
Minimum age: 12
$79.00/person
Departure Time: 1:00 PM (with availability)
Season: May-September
(Water level dependent) Best May-July  Email us for water level update
Duration: About 4 hours