KAYAKING & SUP's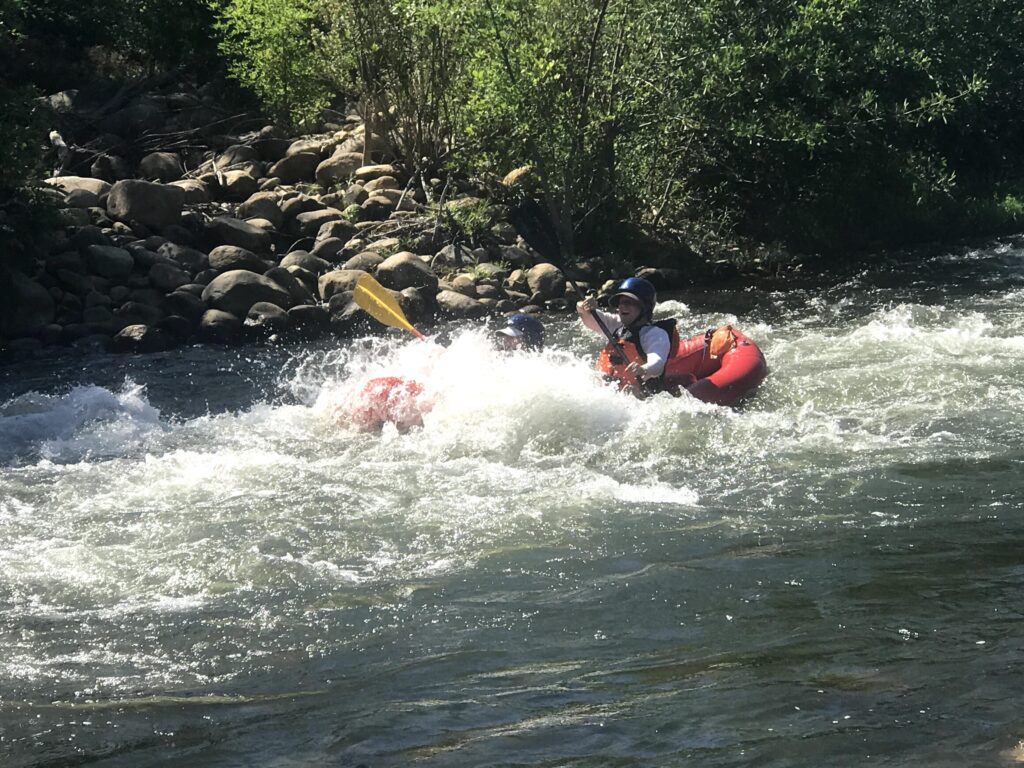 Inflatable kayaks are a great way to experience the river. Kayaks sit closer on the water and you have more control of your craft. Inflatable kayak trips are either guided, or self-guided. It is suggested that if you have no experience, guided trips are the best option. However, if you do have experience on water, and would like to do a self-guided trip, we suggest our inflatable kayaks for your self-guided adventure. Our inflatable kayaks are much easier to control than our rafts, and a lot more fun too.
Do you want to have a picnic along the Provo River, or venture out to a different river? Please check out our 24, 48, and 72 hour Day Rental page.
Great to do with a friend, spouse, or date!
INFLATABLE KAYAKING | KAYAKING INSTRUCTION / STAND UP PADDLEBOARD KAYAKING